Colleen A. Bissett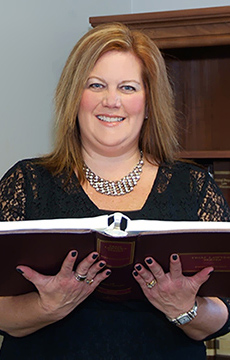 Attorney Colleen A. Bissett, an Oshkosh native, returned home to practice law after completing her education in Iowa.  Attorney Bissett has been practicing law for over 22 years in Winnebago, Green Lake, Fond du Lac, Outagamie and Waushara Counties.  Since January 2007 she has been a partner in the firm of Basiliere, Thompson, Bissett & Castonia, LLP.  Prior to this time she practiced for 12 years with a local law firm.  Bissett began her legal career in 1992 in the legal department of Oshkosh Corp. (formerly known as Oshkosh Truck Corp.), working exclusively in the areas of government contracting and ethics. Bissett practices in a wide variety of areas, including family law, probate, bankruptcy, guardianship, real estate, wills and estate planning, and general business.  In addition, Bissett acts as Guardian ad Litem, an advocate for best interests of both children and adults, in various legal proceedings in the family and guardianship arenas. Attorney Bissett is a member of the Winnebago County Bar Association and a frequent speaker for Guardian ad Litem training sessions in Winnebago County.  Bissett also provides pro bono legal services through the Winnebago County Legal Assistance Clinic by accepting referrals in a variety of legal areas.  In addition, Bissett has been a speaker for various educational law days for students in our area and has hosted many high school students for job shadow opportunities.
After graduating from Oshkosh North High School, Bissett attended Grinnell College in Grinnell, Iowa.  She earned a Bachelor of Arts degree with a double major in English and Religious Studies.  While at Grinnell, Bissett participated in intercollegiate sports, orchestra, held various leadership positions and volunteered for college and community organizations.  Bissett continued her education in Iowa, earning her Juris Doctorate at the University of Iowa College of Law at Iowa City in 1992.  While in law school, Bissett wrote for the Journal of Corporation Law, was on the editorial staff of the Journal and worked as a research assistant for a law professor in the areas of education law and constitutional law.  After graduation, Bissett returned to Oshkosh to begin her legal career.
Bissett believes strongly in community service and has always been an active community volunteer.  In the past Bissett has been a Board Member for Family Services of Northeast Wisconsin/Parent Connection (a child abuse prevention organization), a Parish Council Member at her local church, a school PTA member and officer, a literacy tutor, a Big Sister, a Habitat for Humanity Board Member, a Park View Health Center community visitor/volunteer, and a youth sports coach.  Bissett also served her local school district as a School Board Member.  Bissett currently serves her community as a co-chair of a church outreach program, a writer for the church newsletter, football event planner/volunteer coordinator for her local high school football team, and assistant Treasurer/Secretary for the school boys' basketball club.  Service to others is an important component of Attorney Bissett's life and law practice and she devotes significant time, energy and resources to helping children and others who are often unheard and unrepresented. In her limited spare time, Bissett enjoys spending time with her family, playing and watching sports (both professional and her children's), traveling, going to movies and reading.
Each attorney at the firm of Basiliere, Thompson, Bissett, Castonia & Swardenski LLP, is well equipped in educating you on how to be best prepared. For more information or to schedule a consultation please call us at 920 231-5050 or click here.
Visit Colleen on