Rebecca C. Castonia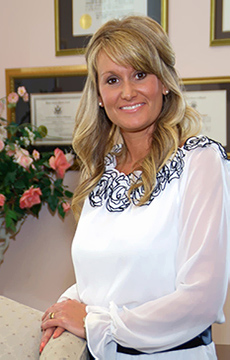 Attorney Castonia was admitted to the Wisconsin Bar in 2000 and accepted a position with the Office of the State Public Defender in Wisconsin where she worked in both Waukesha and Winnebago Counties until leaving for private practice in 2005. At that time, Attorney Castonia became an Associate at the Law Firm of Basiliere & Thompson, where she performed criminal defense work for both Outagamie and Winnebago Counties in addition to handling such other matters as Guardianships and Protective Placements, Social Security Disability, Juvenile and CHIPS representation, and Chapter 51 mental health proceedings. Additionally, Attorney Castonia holds a Guardian ad Litem contract through Winnebago County. Attorney Castonia became a partner in Thompson, Bissett & Castonia, LLP in 2007. Her primary areas of practice are criminal law and Guardian ad Litem work. Attorney Castonia also represents juveniles who are delinquent or in need of protection or services, children who are in need of protection or services, and parents in CHIPS proceedings. Attorney Castonia also represents clients in civil matters such restraining orders and private termination of parental rights and adoption cases. Attorney Castonia has handled thousands of matters since graduating from law school by court appointment, appointment by the Office of the State Public Defender, and by private retainer. Attorney Castonia has considerable felony and misdemeanor trial and motion practice experience. Aside from the practice of law, Attorney Castonia teaches as an adjunct professor at the University of Wisconsin Oshkosh for the Human Services Leadership Department.
Attorney Castonia received her Bachelor of Arts Degree in May of 1997 from the University of Wisconsin Oshkosh where she majored in Criminal Justice and Political Science with a minor in Spanish. Attorney Castonia obtained her Juris Doctorate from Marquette University Law School in Milwaukee, Wisconsin in 2000. During law school Attorney Castonia worked as an intern at Hausmann-McNally Law Offices in Milwaukee, Wisconsin and served as the Vice President for the Student Association of Women Lawyers.
In 2008, Attorney Castonia won the Partnering to Empower Award for providing pro bono legal representation in domestic abuse restraining order hearings to those who would otherwise not be able to afford legal counsel. In the community, Attorney Castonia has volunteered her time to judge and coach high school Mock Trial Tournaments, to participate in Law Day with local youth, and to present as a guest speaker at panel discussions to provide input to the community about the role of defense counsel. Attorney Castonia has previously served as a youth softball coach as well as a religious education instructor to high school students in her Parish's Faith Formation Program.
Each attorney at the firm of Thompson, Bissett & Castonia, LLP, are well equipped in educating you on how to be best prepared. For more information or to schedule a consultation please call us at 920 231-5050 or click here.
Visit Rebecca on