Jennifer F. Thompson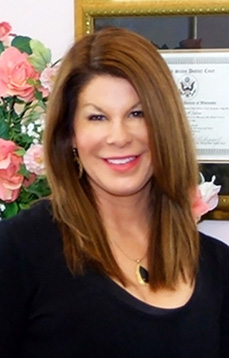 Jennifer F. Thompson has been practicing law for over 20 years.  She is the co-founding partner of Thompson, Bissett & Castonia, LLP.  Attorney Thompson practices primarily in the areas of family law, criminal defense, and social security disability.  She has also been awarded a guardian ad litem contract in Winnebago County for the Honorable Thomas J. Gritton, for over twelve years. Prior to joining the law firm of Thompson, Bissett & Castonia, LLP, Attorney Thompson worked for a private law firm in Hawaii, focusing on family law.  Upon moving to Wisconsin, she worked as a Prosecuting Attorney for the City of LaCrosse. Attorney Thompson possesses a Bachelor of Arts degree in English.  She obtained her Juris Doctorate at Suffolk University Law School in Boston, where she originates from.  During her senior year of law school, Attorney Thompson was granted early admission to the Massachusetts State Bar and worked as a Prosecutor in Boston.  She has also taught law at the University of Wisconsin-Oshkosh.
Attorney Thompson has served as President of the Winnebago County Bar Association.  She has also served on the Board of Women in Management and is a Leadership Oshkosh graduate, Class of 1998.  In addition, she served for Volunteers In Service to America (VISTA), which is a component of the United States Peace Corp.
Each attorney at the firm of Thompson, Bissett & Castonia, LLP, is well equipped in educating you on how to be best prepared. For more information or to schedule a consultation please call us at 920 231-5050 or click here.